Perfect for large families or a small group. Sleeps 20.
Ledge Lane
BEACH RENTALS
WELLS BEACH, MAINE
LEDGE LANE BEACH RENTALS
Large Family & Reunion Beach House Rentals



Renovated Beach Houses For The Whole Family!
Which beach house is right for your group size:
18 Ledge Lane
38 Ledge Lane
46 Ledge Lane
Perfect for large families or reunions. Sleeps 22. (Sleeps up to 26 people with pullouts & futons.)
Perfect for one or two
families! Sleeps 12.
• 7 bedrooms
• 5 bathrooms
• Central A/C
• USB wall outlets
• 8 bedrooms + 4 bathrooms
• 3 kitchens + 3 living rooms
• Living room w/ kid's play area
• Large formal dining room
• 4 bedrooms
• 2 bathrooms
• Movie room for kids/teens
INDOOR FEATURES
INDOOR FEATURES
INDOOR FEATURES
• Literally steps to the beach
• 8 parking spaces provided
• Decks, balconies & back yard
• Gas BBQ and gas fire pit
• 1-min walk to Wells Beach
• Back deck, gas BBQ & fire pit
• Panoramic roof top deck
• Parking for up to 10 vehicles
• 2-min walk to Wells Beach
• Saltwater marsh sunset views
• Gas BBQ & fire pit
• 6 parking spaces provided
MORE AMENITIES
MORE AMENITIES
MORE AMENITIES
• Salt water hot tub
• Brand new construction
• XBOX & Wii game consoles
• Newly renovated appliances & fixtures
• Newly renovated appliances & updated fixtures
ALL RENTALS INCLUDE THESE FEATURES:
• High speed Internet & WiFi
• Flat screen TVs with cable
• DVD & Blu Ray Players
• Movies, games & toys
• Gas BBQ & outdoor space
• Parking spaces
• Hardwood flooring
• Gas fire pit
• Washer & dryers
• Full kitchen w/ appliances, plates, pots, pans & cutlery
• Bedding, sheets & towels
Each Beach House is Perfect For Reunions or Events
• Family reunions
• Summer vacations
• Birthday celebrations
• Anniversaries
• Labor Day
• Memorial Day
• Fall foliage trip
• Thanksgiving
• Christmas vacation
• Weddings parties
• Bridal parties
• Golf outings
• Fourth of July
• Conferences
• Company functions
• Festival weekends
... and more!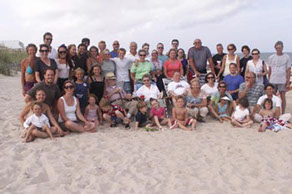 Shops, Dining & Area Attractions
There are many things to do around Southern Maine in Wells Beach. Plus, Ogunquit is 5 miles
The Kennebunks are 7 miles, Kittery is 23 miles, Portland is 35 miles and Freeport is 50 miles away.
Photos from freeportusa.com
DINING
Looking for Lobster?
There are several places near the
Ledge Lane Beach Houses

to eat fresh lobster -- or buy fresh lobsters to cook them at the house for a traditional New England Lobster Boil.

• Ogunquit Lobster Pound Restaurant
Kennebunk
Kennebunkport
• Pier 77
York
AREA ATTRACTIONS

WELLS is a beautiful, quaint seacoast town located in York County, which is in Southern Maine. Wells was settled by the English in 1653, making it Maine's 3RD town established, and it was named after the cathedral city of Wells in Somerset, England. The majestic Wells shoreline sweeps into a crescent shape, bordering sandy beaches and a protective rocky cape with the welcoming waters of the Atlantic Ocean.
Historians note that traders & fishermen were using the beaches regularly by the 1500s. Wealthy inland businessmen discovered the beaches in the late 1840s. Tourism began to flourish in the early part of the 20th century, which was the beginning of the awareness of Wells' idyllic cool summer climate, its natural resources and pristine beauty.
Approximately 60 square miles in size, today's visitors come to Wells and its beaches to see nature's artistry, escape hot summers in the city and enjoy cool breezy coastal weather in a friendly beach community. (Source: Wikipedia)
History of Wells, Maine
Virtual Tours - Ledge Lane Beach Houses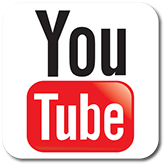 VIDEO TOURS
• Coming Soon 38 Ledge Lane
• Coming Soon ~ 46 Ledge Lane
• Coming Soon ~ Wells Beach
Sugarloaf "Ski In/Ski Out" Condo For Rent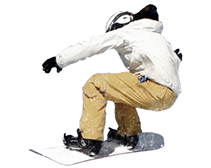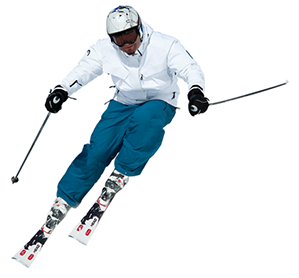 Sugarloaf is a four season, family resort in Carrabassett Valley, Maine. Portland & Bangor offer airport service to Sugarloaf, and Boston & Montreal are just four hours away. Sugarloaf offers more than 900 ski-able acres, and year-round activities include a golf course, scenic chair rides, on-site restaurants, guided adventures including pontoon boat tours, whitewater rafting, biking, camping, golf, fly fishing & more! Visit their official website.
SKI RENTAL PROPERTY
We also offer three beautiful ski-in/ski-out condo units at Sugarloaf Inn, located at the base of the Birches Trail & Sawduster Chair Lift. One two-level loft suite sleeps up to seven guests, while our other two units each sleep two guests and can be rented adjoined to accommodate larger families and/or friends. Please specify the number of beds you will need upon renting the unit(s):
Photos, Availability & Rates »
LEDGE LANE BEACH RENTALS
Large Family & Reunion Beach House Rentals